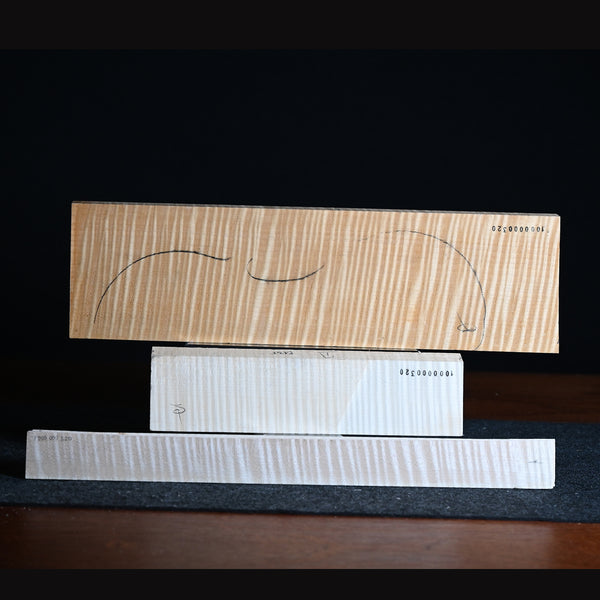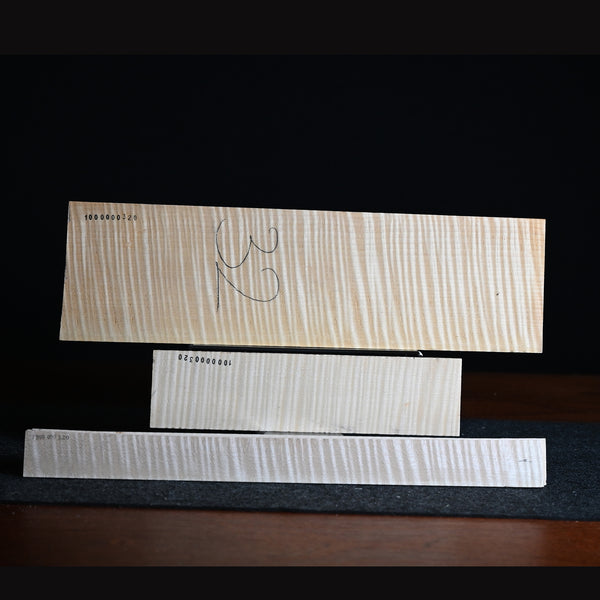 Highest quality set of violin tonewood consisting of back (two piece), neck and sides. Hand-selected for us by a German violin maker.
Seasoned Bosnian Maple, ready to cut.
Estimated density (back) = 0.52 g/cc
Note: This back is 449mm long and may be suitable for a viola. The neck is violin size.
Longitudinal speed of sound (back) 4,200 - 4,400 m/s
Felling year (back): not known